I had a pretty deep conversation the other night.
Granted, I was drunk. So ... it could have very well have been about bacon,
but my recollection of it was deep. So henceforth, I'm gonna go ahead and hope for the best.
It all stemmed from one statement:
"She's big because she's big."
Can a "celebrity" gain fame simply from being (or being perceived to be) a celebrity? Is just the perception of fame enough to attract additional fame?
What if
every person
you looked up to on social media was suddenly eligible for fraud status?
What could it mean for our modern definition of success?
Suddenly, the legitimacy of every individual is called into question. Instead of trusting people just because others have decided to trust them (i.e. because they have 20,000 likes on one low quality bathroom selfie and 20 comments demanding "where [they] got those shoes?!!?" even when you cannot see a sliver of said individual's footwear), we begin to wonder why anyone's trusting anyone in the first place? After all, if everybody is suddenly potentially a nobody, everybody is also simultaneously a somebody- right?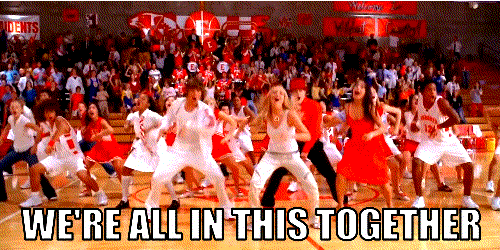 What's separating the opinion of Joe Blow with 30 Instagram followers from the famous ombre-haired blogger with 300,000? What makes one passionate individual's taste more influential than the next's?
Not that I think that even a small portion of heavily-followed tastemakers have illegitimately gained their followings - only that the idea that they could have is, in itself, life-changing -- is it not?
I mean, the second that we stop accepting "trends" as unquestionable facts dictated by those who have "made it"- the moment that the infrastructure for Fashion as we know it gets called into question - is the moment that we can allow ourselves to entertain new (and previously stifled) ideas about what style could mean for us personally.
What if there were no Magazines or E! specials or ... bloggers incessantly dictating what was and wasn't "in"?
Can you even imagine what we could begin to uncover for ourselves?